The Swiss Benevolent Society of New York invites you to read our annual report and learn how we help people of all ages live more active, independent, safer, healthier and happier lives through social service programs, and assist students and their families with scholarship programs.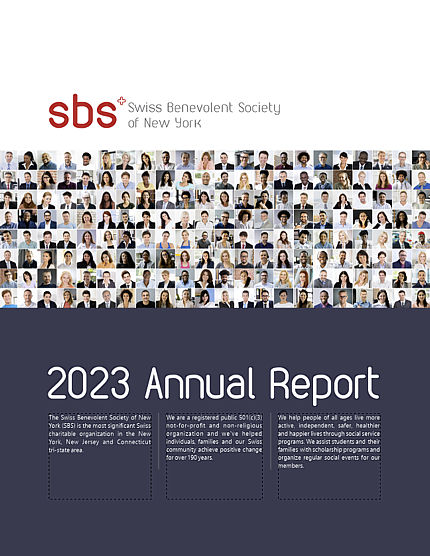 We believe that it is our duty to be effective stewards of the financial resources entrusted to us by our generous donors. We conduct internal and external financial audits to showcase our accountability to our members on an annual basis. Audited financials and IRS Form 990 can be requested by qualified individuals and organizations.

The Swiss Benevolent Society of New York is audited annually by BKD, LLP of New York, NY — a specialized professional services firm providing comprehensive audit, tax and consulting services to the health care, not-for-profit and special needs industries.